"Celebration of Life" Pilgrimage to Medugorje, Bosnian-Herzegovina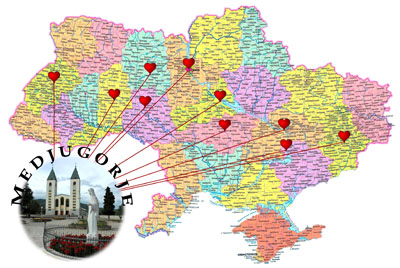 "To offer Him our free will, our reason, our whole life in pure faith, so that He may think His thoughts in our minds, do His work in our hands, and love with our hearts" ….Mother Teresa.
I will try to find the right words to describe to you the great miracle which took place on March 19, when 45 medical doctors from various regions of Ukraine, (including Kiev, Zaporozhe, Kamenka-Dneprovskaya, Cherkasi, Irpin, Gitomir, and Donezk), began their pilgrimage to a little town called Medjugorje, in Bosnia-Herzegovina. To read more go to
Chalice of Mercy....