Backseats filled with love and laughter;
Little squeals of sheer delight.
Singing songs and making merry;
Grand kids come to spend the night.
Hide and seek and "tag, your it!",
It's my turn to count
again.
Baths with bubbles,
Storybook time;
I wish this night would never end.
The moon shines brightly,
Stars are twinkling;
Sleepy eyes are what I see.
Sheets pulled down,
Prayers and kisses;
Tomorrow this is a memory.
Jesus said, "Let the children come to me, and do not prevent them; for the kingdom of heaven belongs to such as these."
Matthew 19:14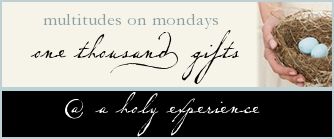 For the many gifts God has given me, I give thanks.